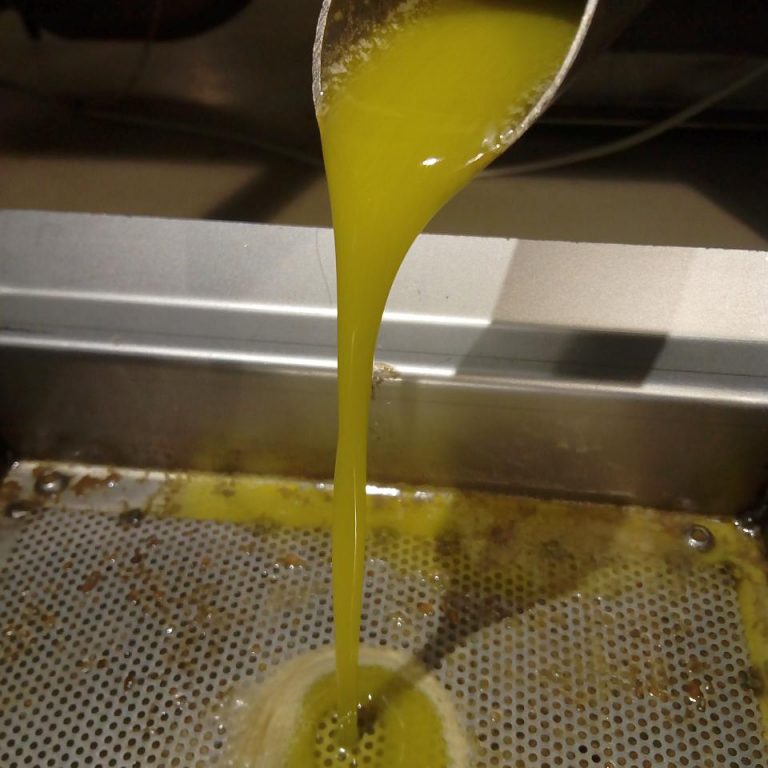 Hello, welcome to our website!
My name is Nikos Pulos, I am the owner of this e-shop, and I would like to introduce you to our olive oil initiative.
We are a small family business on the Peloponnese – we are olive farmers and olive oil producers, who sell organic olive oils of premium-quality. By buying our olive oil you're choosing and supporting fair trade, because your money goes directly to the farmer. With our organic, cold extracted and extra virgin olive oils in raw food quality we aim to support our customers' healthy diet and high quality of life. We are working with nature, not against it – environmentalism and sustainability are our principles. Our olive groves are a paradise for biodiversity.
The olive tree has accompanied my family for many generations. Most of the younger trees in our olive groves I have planted with my father when I was just a little boy. We cultivate Megaritiki, Manaki and Koroneiki olives. My family's olive groves are located in the mountain village of Kryoneri on the Peloponnese in Greece, 22 miles south-west of Corinth. Our village is situated between Sicyon, the oldest town of ancient Greece, and the sanctuary of Nemea, one of the most important wine-growing areas of Greece.
Together with like-minded olive farmers and operators of oil mills and bottling companies in the region we are committed to encourage a sustainable rural development in the olive growing areas.
For selling our organic products we are controlled and certified by an official authority (Prüfgesellschaft ökologischer Landbau mbH, inspection authority DE-ÖKO-007) under the number DE-BE-007-05921-BD.
Our warehouse is situated in Cologne, Germany. From there we distribute our products worldwide, door to door. Our regular customers are individuals and families as well as small groceries, health consultants and renowned chefs. What they all have in common is their love for a delicious and healthy cuisine and the appreciation for the high quality products of our family business.
I sincerely invite you to get to know our olive oil Elisson. Feel our heartbeat for the elixir of our trees. Generated with care, we are combining the aromas of our Mediterranean sun to a delicious indulgence.
For more information please have a look at our presentation.
Passion
Our family has been cultivating the olive tree since the 17th century. The love for the olive trees is handed down from generation to generation. Our trees had to endure wars and fires, but have regenerated themselves after each and every catastrophe – the olive tree is the eternal tree. It holds lots of strength and vitality, which it benevolently transfers to us. We passionately care for our trees and harvest the olives with enormous gratitude and carefulness. Every single tree has its own individual personality, that's why for us intensive farming is unthinkable. Every drop of our olive oil contains the work of numerous people.
Competence
Expert knowledge and modern technology are crucial for the production of premium-quality oils. We strictly follow the best practices and highest quality standards during the olive harvest, olive storage, olive milling, olive oil production, olive oil filling and olive oil storage. My wife Stefania Marcuz is an internationally acknowledged olive oil expert. Thanks to her, our Elissón Special Edition olive oil has reached a quality that has made it to one of the best olive oils in the world.
Transparency
In our shop we offer detailed information on all our products (origin, characteristics, quality, chemical analysis results). If there are any questions before or after ordering, we answer them immediately. Direct communication with all our customers is always welcome and creates trust!